UCAC - Membership Application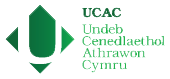 Undeb Cenedlaethol Athrawon Cymru (UCAC) is Wales's own education union for teachers, head-teachers and lecturers – the only education union that puts Wales, and members in Wales, first.
SmartData, having supported a 3rd party application for a number of years were contracted to develop a replacement application for the organisation to manage their membership base including bacs processing. The solution provided was a windows forms application written in .Net and utilising a Microsoft SQL Server database backend.
Application highlights
Multiple Document Interface (MDI)
Latest Infragistics user controls
Microsoft Office theme
Excel exports
MS Word Mail Merges
Fully Bi-lingual interface
BACS integration for payment processing
Advanced searching mechanism including save and load queries